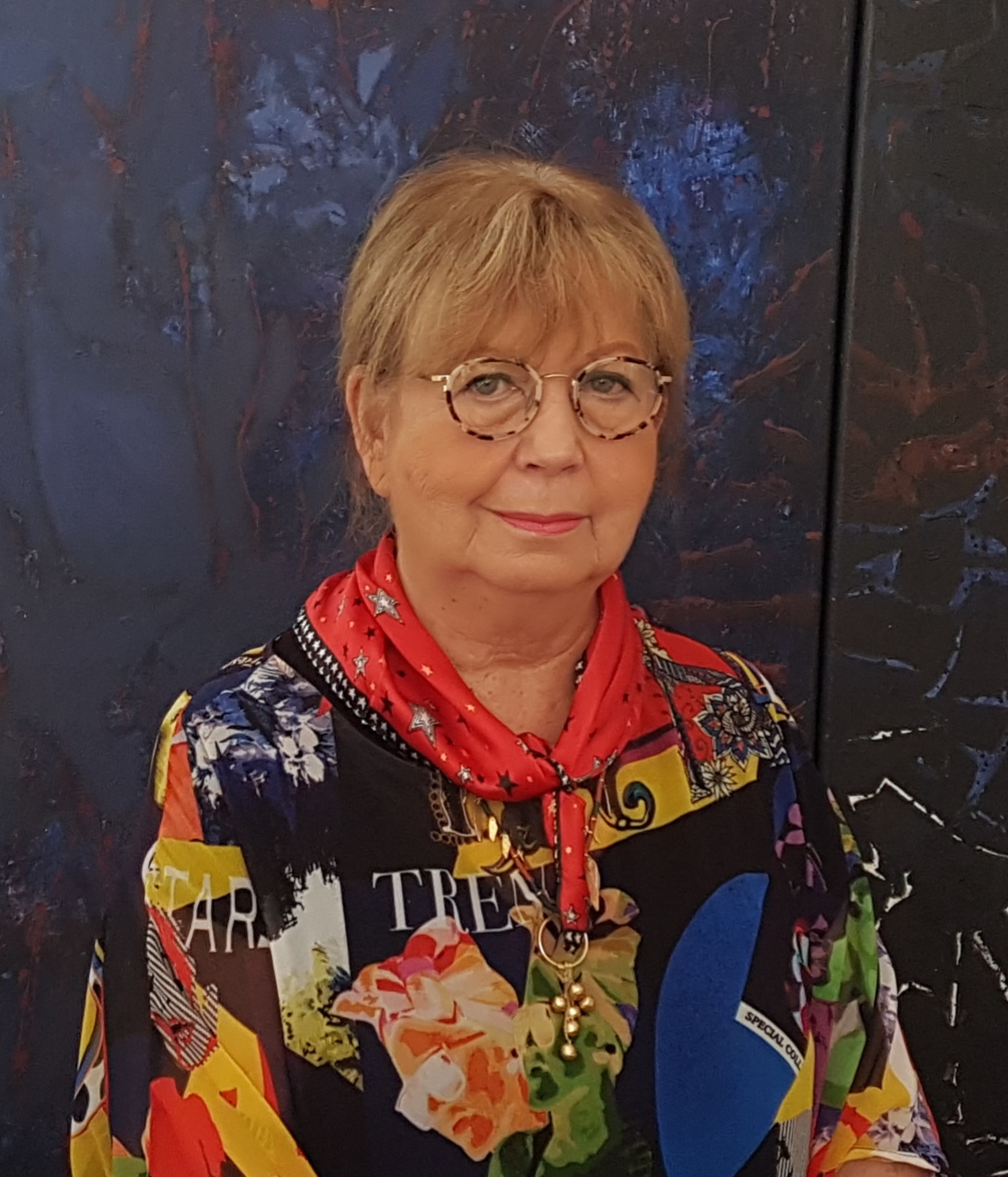 Visual artist Miek Diederen was born and grew up in the idyllic Limburg village of Rimburg in the Netherlands.  She graduated in 1968 at the Academy for Visual Arts in Maastricht. An academic world  where she was not fully at home. In contrast to what you may expect from the 1960's – freedom/self-expression - Maastricht was dominated at that time by artistic dogma. Above all thinking was not permitted. It was all about learning a craft, a lot of skills and techniques, knowledge about materials and history of art. Even then she had a tendency to deviate from the norm. As a matter of fact that is a compliment.  Deviating from the norm is what separates real artists from the great mass of artists who follow the crowd.  When Miek was at the Academy she wanted to work more on the basis of her own inspiration, and that feeling has only grown stronger over the years.
Later on, Miek Diederen studied for a while at the Art Academy in Arnhem. As part of her studies she  visited France, Italy, Spain, Indonesia and New York.
Miek Diederen's work has a number of recognisable characteristics. It is mostly abstract. She works with rectangles. There is not much depth effect, but there are a lot of structures present and her work is layered, among other things, by the use of a variety of materials. There are no human figures in her work. She describes herself as being fanatical about colour. There are 120 tints of just one colour, which express themselves slightly differently in every painting. Her work also frequently includes cruciform shapes. This has no religious significance; crosses are just an attractive form.
Over the years her work has grown from being lightly figurative to being completely abstract. Her work is characterised far more now by free lines; a growth from stillness to more movement. Most of her work is very large in scale. Miek: "in a sense what I want is to be able to climb into a painting. That way you become as one with the work. I don't like small things. Without art I am nobody; I want to leave something behind me for the world".
Over the years visual artist Miek Diederen's work has found its way to a wide variety of places in the Netherlands and abroad. Her paintings have been exhibited in many places, both in the Netherlands and abroad.